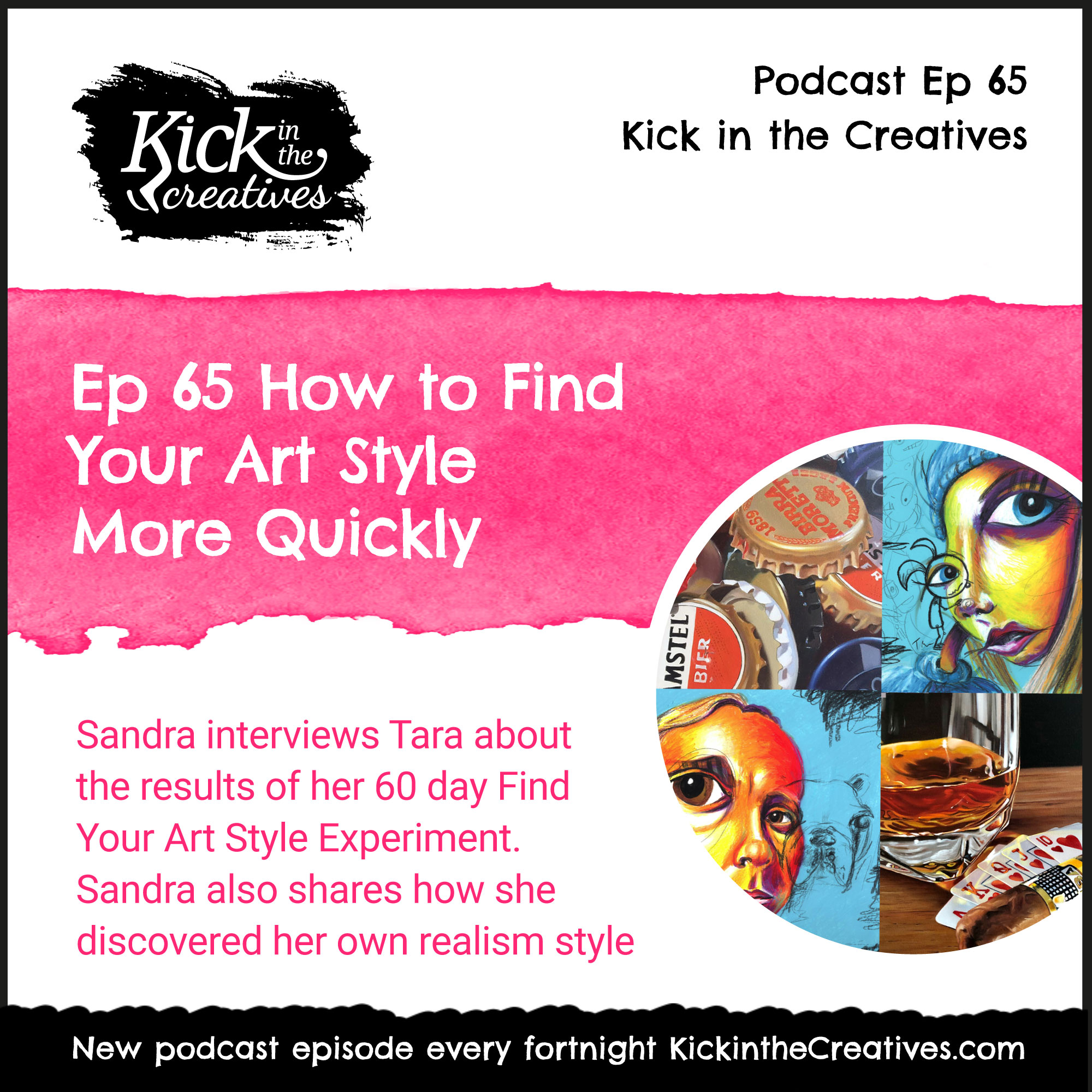 Today's episode is all about how to find your art style. But it's a little different to our usual podcast
We'll talk about how both of us found our art style, but Tara will be the main focus, because Tara found hers more recently. Tara didn't stumble across her style… It didn't just creep up on her through pencil mileage… she made a conscious effort to find it by developing her own 60 day 'Find your Art Style' experiment. And she filmed her process and her progress, every single day. It was something she hoped would work, but there was always the chance that it might not, so it was a huge commitment to take on, with no guarantees.
So, we thought it might be fun if Sandra interviewed Tara about her process, in the hope that she can help you to find ways to find your own, or develop the one that you already have. Plus Tara will ask Sandra a few questions about how she found her style along the way too.