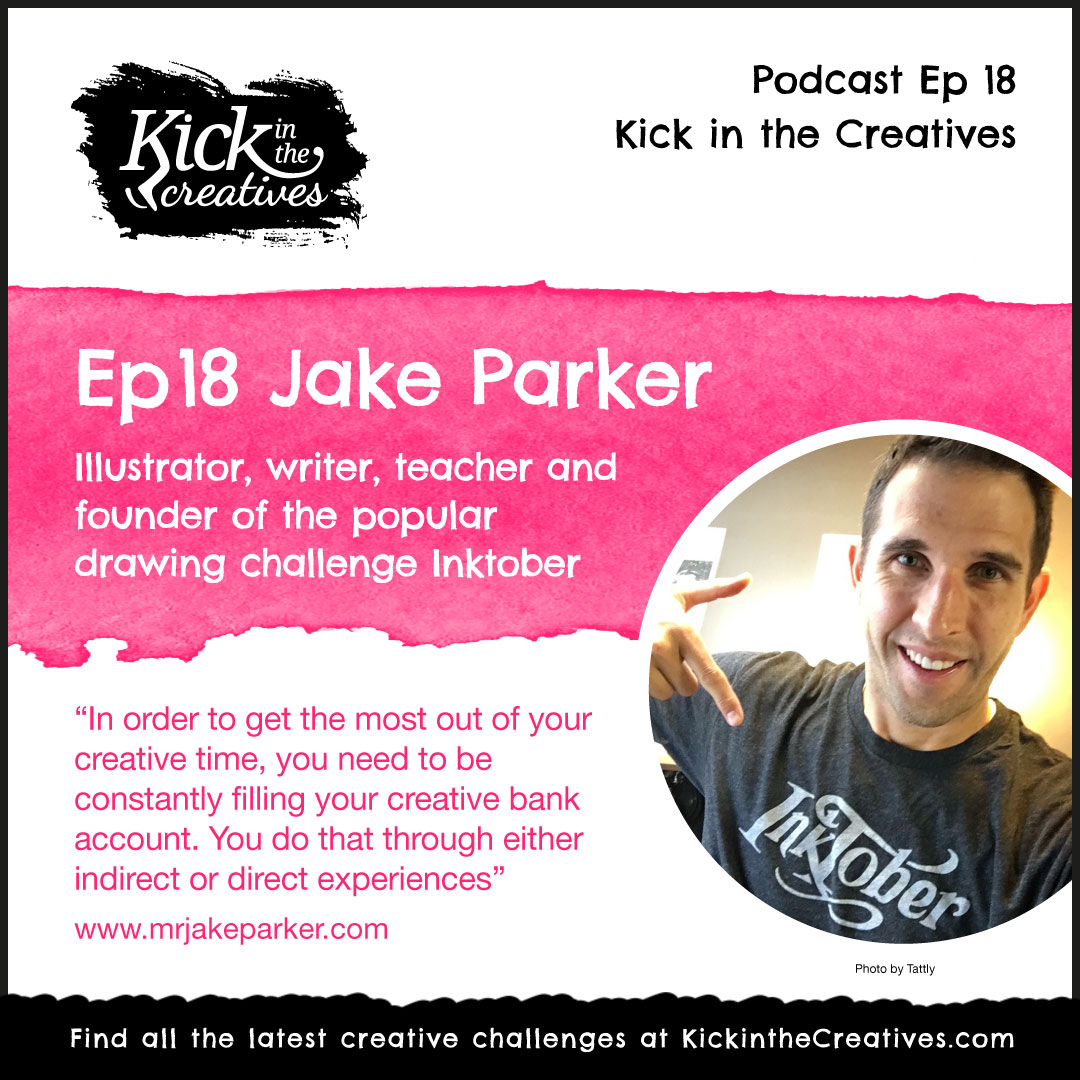 This week's guest is Jake Parker. Jake is an illustrator, writer, and teacher based in Utah. Jake has worked on everything from animated films to comics to picture books since 1999. He's lived in six states, working at the best studios with some of the most amazing and talented people in the country. Now Jake freelances out of his own studio in Utah.
Jake started his professional drawing career straight out of school, and in the podcast, he explains how he got that first break which kick-started his career. Since then he has worked for many high profile clients including Disney, Warner Brothers and Google.
Jake's work has been published countless times in way too many places to list here, but despite that, he might be best known to our listeners as the founder of the hugely popular October drawing challenge 'Inktober'.