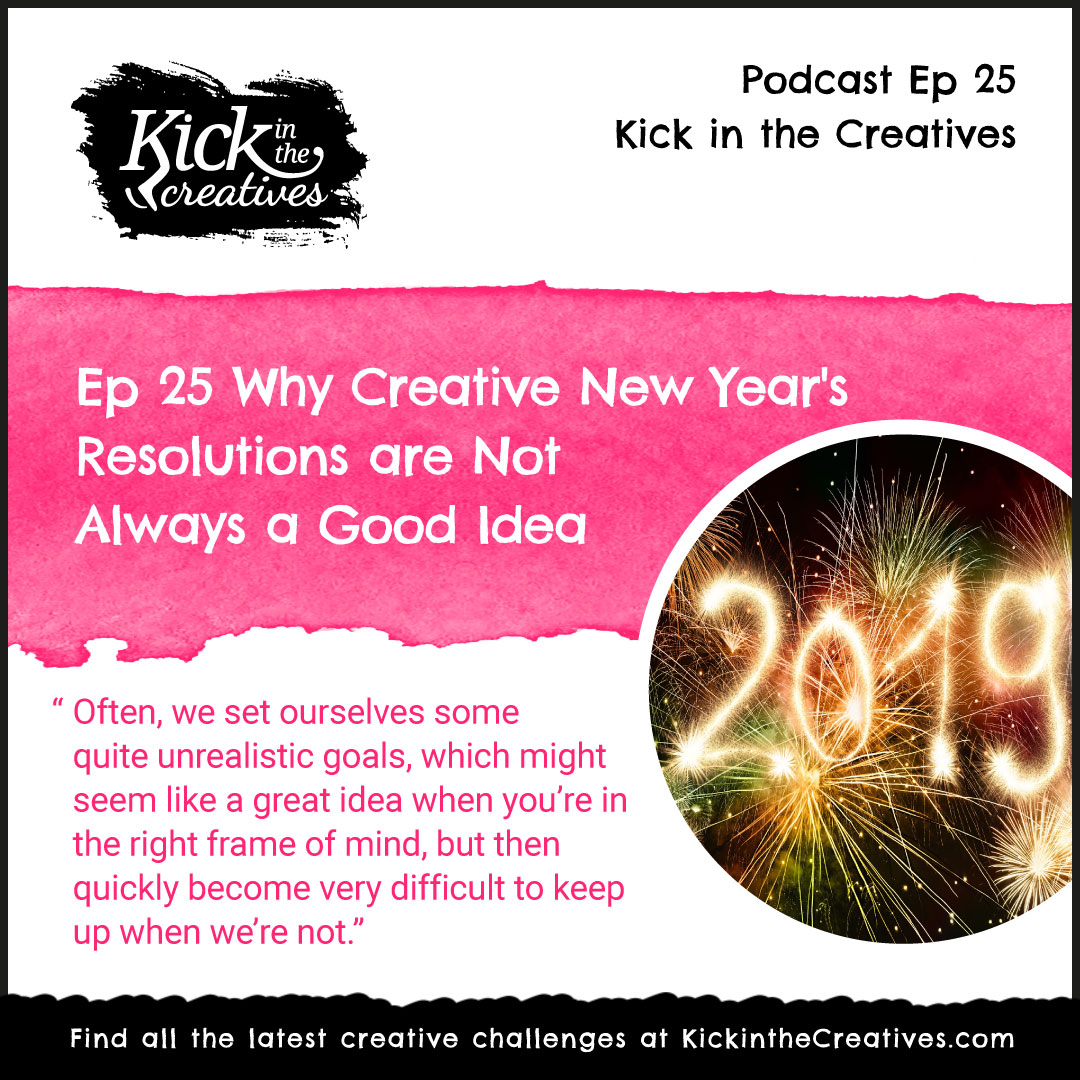 Today's episode is all about New Years Resolutions. Don't you just love them?

Why is it that after chugging down a load of wine and eating too much chocolate we feel that we need to make a resolution? Oh yeah, maybe it's just that we've chugged down a load of wine and eaten too much chocolate.
Anyway, allow yourself to breathe and let that top button pop open, as we don't think you should be making resolutions. However, we do think there are better ways we can make positive changes and build those creative habits too. One of your resolutions was going to be to be more creative or draw more, wasn't it? And to listen to more podcasts?