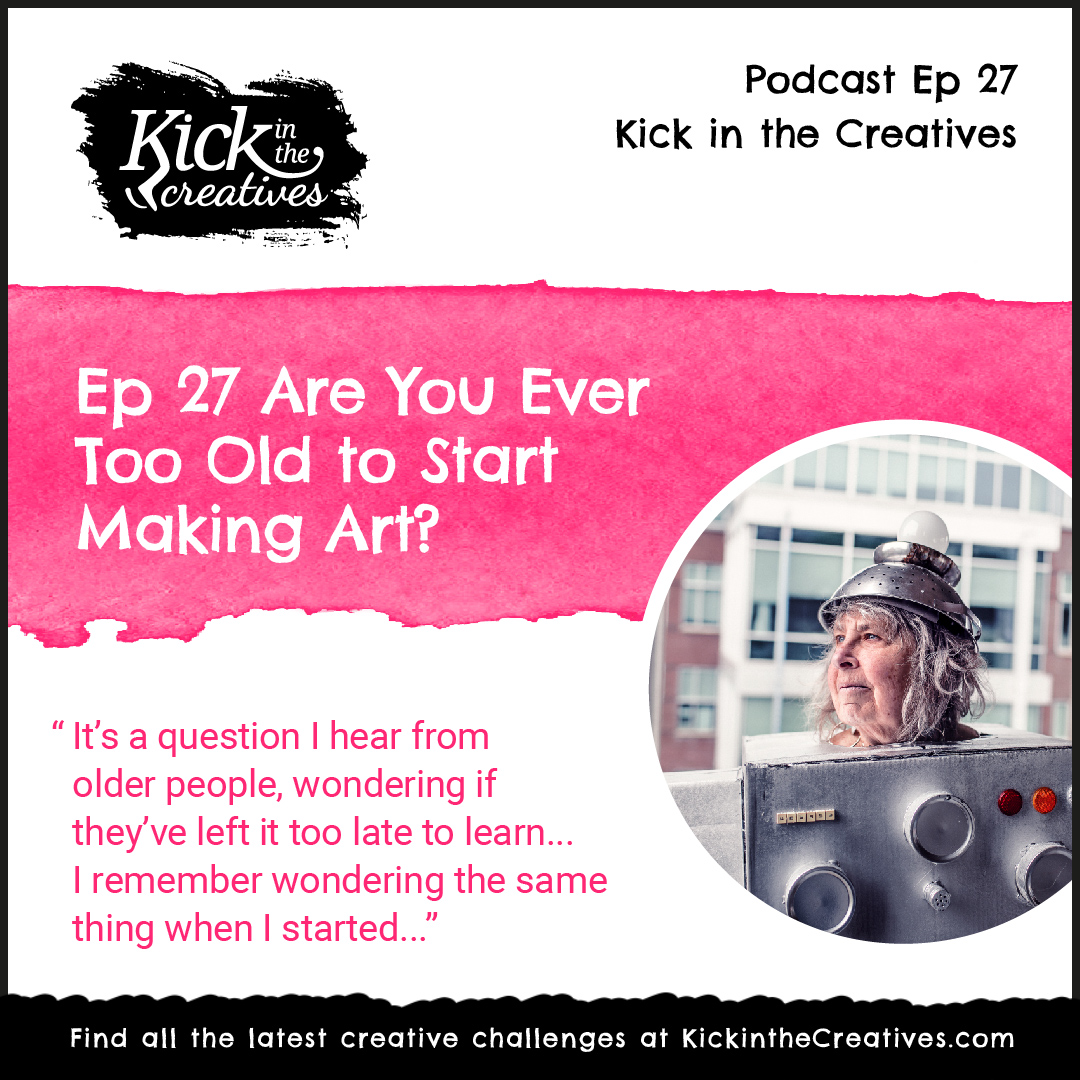 In today's episode we talk about whether you're ever too old to start making art….
And the answer to that question is NO.
So that's it for today, we'll see you next time!!
No, but seriously… It's a question you hear from older people, wondering if they've left it too late to learn. In fact Sandra wondered it too as she didn't take art seriously until she was in her 30s.