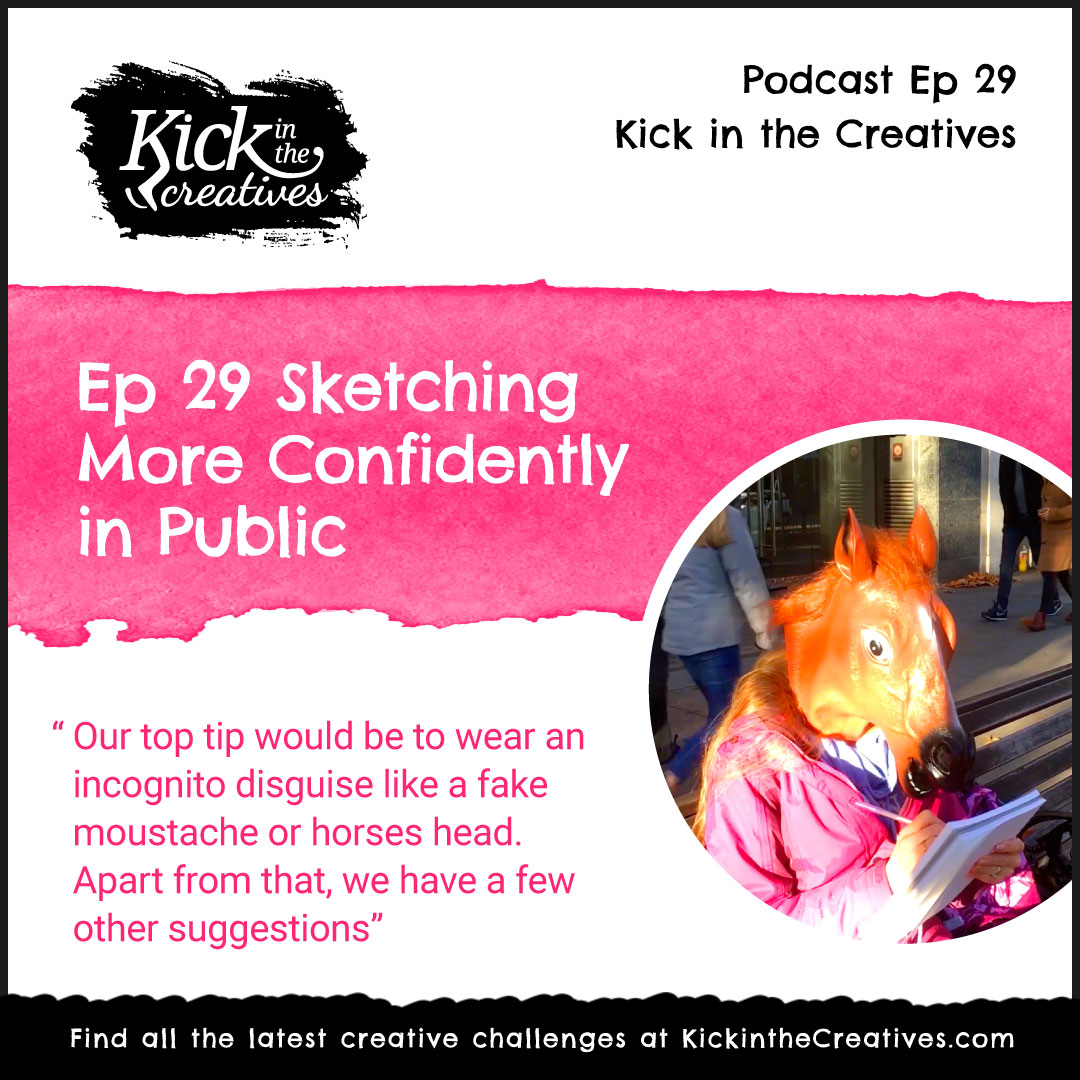 In today's episode, we talk about sketching in public places and how to do that with more confidence.
After our sketching trip to London late last year, we thought now would be the perfect time to talk about the topic.
Obviously, our number one tip would be to get yourself an incognito disguise like a furry hat and moustache or horses head mask. Failing that, we do have a few other suggestions from ourselves and the advice you all shared on social media (thank you).