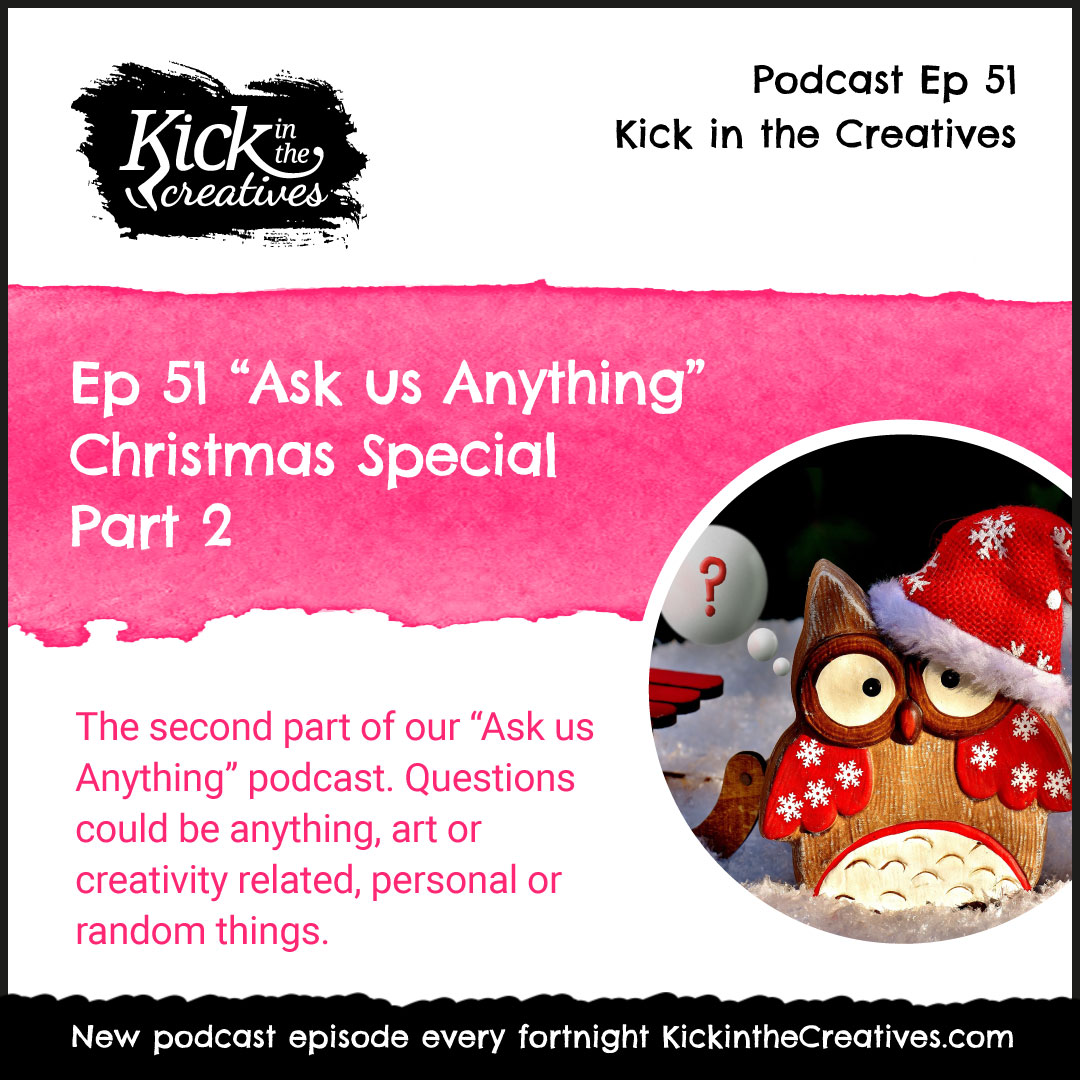 This podcast is a little different to our normal episodes in the fact that it's an "Ask us Anything" Christmas Special. This is the second part of a two-parter, as we talked way too much for one episode! 
You can find Part one here.
Ep 50 Ask us Anything Christmas Special Part 1
For this special podcast, we invited you to ask us questions. They could be anything, art or creativity related, personal (thank you for keeping it clean!!!) or random things. And we got a bit of everything so there is a good mix and we hope you enjoy the show?