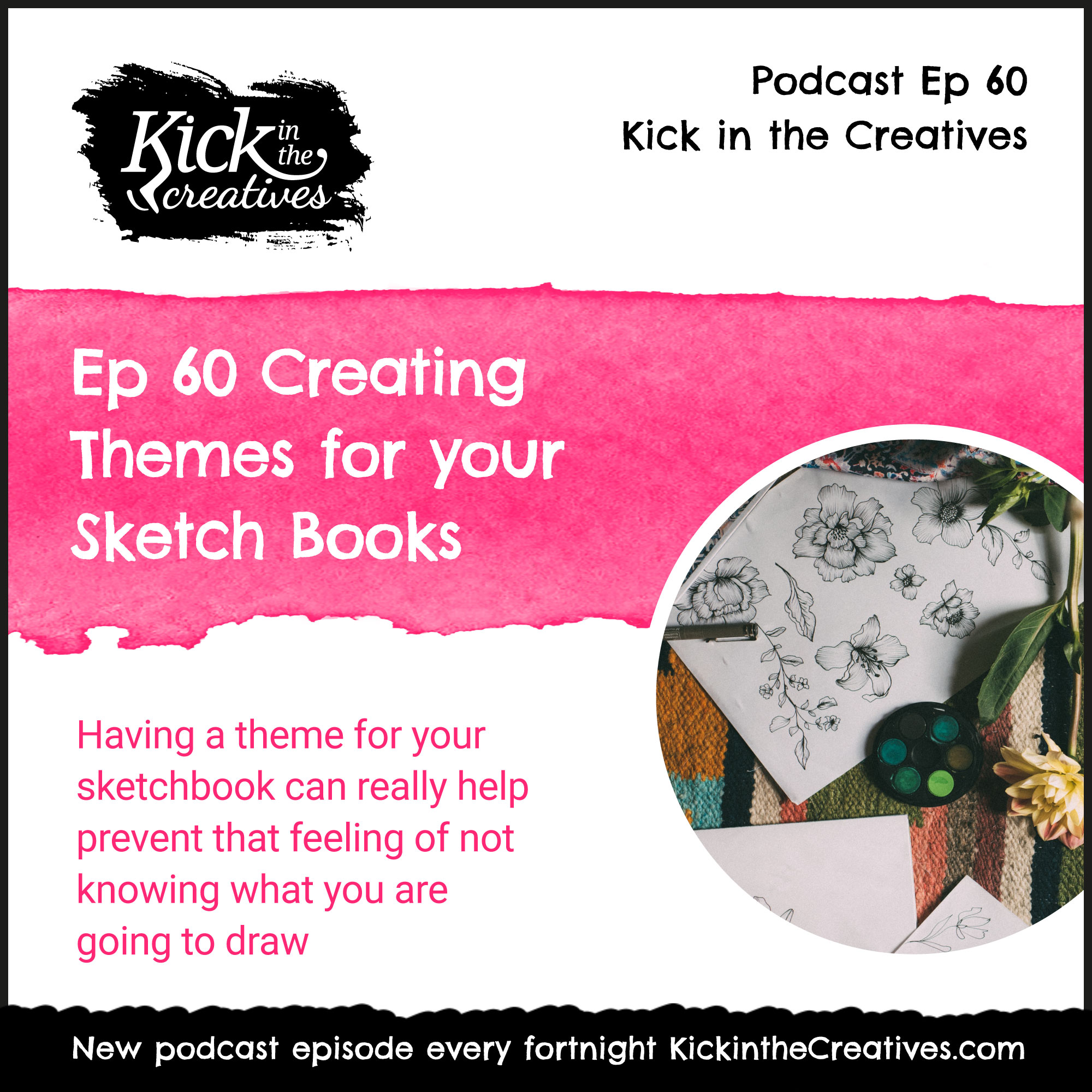 Today's episode is all about creating themes for your sketchbooks.
But why would you want a theme for your sketchbook?
It can really help with indecision, having a theme can prevent that feeling of not knowing what you are going to draw. But if you are worried you will get bored with just one theme, you could have several sketchbooks on the go, each on different theme.
For example you could have one for doodles, landscapes, portraits, cartoons, challenges etc. Then just pick up the one that you feel like doing the most.